The Kensington Grove Homeowners Association's desire is to maintain and improve the value and appeal of our community. To that end, the Association has the responsibility to enforce the Declaration of Covenants and Restrictions governing our subdivision via an elected Board of Directors.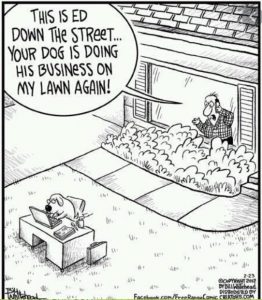 Every homeowner should make themselves familiar with these rules, particularly before embarking on changes involving home exterior construction or involving significant modification to the home's landscape.
If an owner has any questions about future enforcement procedures or prohibited activities, please do not hesitate to contact us. We can be reached either by email or regular mail.
Email: board@kensingtongrovehoa.org
Send mail to:
Kensington Grove HOA
P.O. Box 251
Bargersville, IN 46106-0251
Below are some common topics and problem areas that seem to come up most frequently:
Appearance of Property
All residents are required to maintain the appearance of their property, from performing regular mowing and weeding to avoiding artificial plants, sculptures, fountains, or flags without approval of the HOA. Garbage cans should be concealed from view. Refer to Exhibit D of the Covenants and Restrictions, or view KG Homeowner Guidelines on the Resources page.
Mailbox Maintenance
It is the homeowner's responsibility to maintain their mailbox. This includes straightening leaning mailboxes, tightening screws and realigning parts, replacing damaged parts, and painting. Refer to the latest price list for parts as well as the Covenants and Restrictions for additional details.
Antennas, Including Satellite Dishes
No exterior antennas, satellite dishes, aerials, or other apparatus for receiving or sending transmission are allowed without the prior consent of the HOA.
Home Remodeling, Landscape Changes
Remodeling that impacts the exterior of your house, including landscape changes, require the approval of the HOA. Refer to the KG Homeowners Guidelines and Construction Guidelines. Residents are required to submit a copy of the KG Compliance Checklist Form.
Annual HOA Dues
The Kensington Grove Homeowners annual assessment is $625.00 per lot (beginning with 2022 assessment). The amount is due by January 31st each year and will be assessed a late fee of $30.00 for payment after that date. An option for semi-annual payments plus a 10% premium is available. The first payment would still be due by January 31st in the amount of $343.75 per lot, with the second payment of $343.75 per lot due by June 30th.
Please make checks payable to: Kensington Grove Homeowners Association
Please mail to: P.O. Box 251, Bargersville, IN 46106-0251